Ingrid Goes West (2017)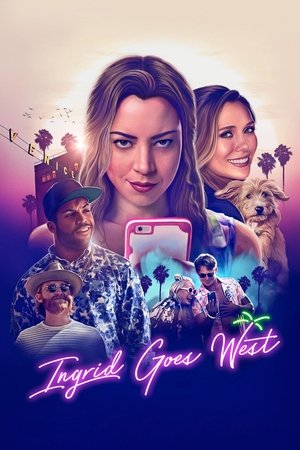 Ingrid Goes West (2017)
Ingrid becomes obsessed with a social network star named Taylor Sloane who seemingly has a perfect life. But when Ingrid decides to drop everything and move west to be Taylor's friend, her behaviour turns unsettling and dangerous.
Release: August 11, 2017
Duration: 97 Min
Languages: English, Português
Subtitles: English, French, Turkish, Greek, German, Swedish, Russian, Bulgarian, Mandarin
Aubrey Plaza
Ingrid Thorburn
Elizabeth Olsen
Taylor Sloane
O'Shea Jackson Jr.
Dan Pinto
Wyatt Russell
Ezra O'Keefe
Billy Magnussen
Nicky Sloane
Pom Klementieff
Harley Chung
Joseph Breen
Garth Lafayette
Meredith Hagner
Charlotte Buckwald