First Man (2018)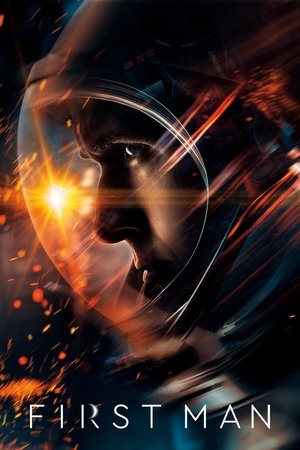 First Man (2018)
A look at the life of the astronaut, Neil Armstrong, and the legendary space mission that led him to become the first man to walk on the Moon on July 20, 1969.
Release: October 11, 2018
Duration: 141 Min
Languages: English
Subtitles: English, Italian, French, German, Bulgarian, Russian, Spanish, Turkish, Korean, Ukrainian
Ryan Gosling
Neil Armstrong
Pablo Schreiber
Jim Lovell
Kyle Chandler
Deke Slayton
Christopher Abbott
David Scott
Lukas Haas
Michael Collins
Brian d'Arcy James
Joseph A. Walker
Cory Michael Smith
Roger B. Chaffee
J.D. Evermore
Christopher C. Kraft Jr.
John David Whalen
John Glenn
#Tags:
moon
,
based on novel or book
,
nasa
,
obsession
,
sacrifice
,
space travel
,
space mission
,
wife
,
biography
,
engineer
,
history
,
cancer
,
astronaut
,
historical event
,
death of daughter
,
compromise
,
based on true events
,
test pilot
,
1960s
,
cockpit
,
apollo program
,
claustrophobic
,
true story
,
first moon landing
,
neil armstrong